2018 is at the end and it was a remarkable year in terms of training and employee development. A good number of training programs took place. Let's take a glance on the different programs of the year.
Solving Human & Organizational Problem (SHOP) – Teamwork & Leadership Skill Improvement
 Mr. Mohiuddin Khan – Head of HR, Esquire Knit Composite Ltd participated in this training program which was held in Chubu Kensu Center (CKC), Toyota, Nagoya.  It was a 2 weeks program. Total participants were 23 from 15 countries around the world.  This training gave him exposure on various tools and techniques of problem solving and building teamwork and also about operation standard & changing behavior.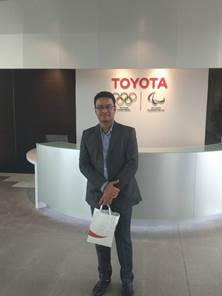 ARI Business Study Program on Toyota Way of Management for Company-wide Operational Improvement
 Mr. Kamal Munasinghe – CEO, Esquire Knit Composite Ltd participated in this training program which was held in Nagoya, Aichi, Japan from 3 September – 7 September 2018. This training gave him the exposure about how to give work motivation and feeling of accomplishment among workers who practice the Kaizen activities and to help them to achieve their self-growth and self-actualization as well as to revitalize the workplace.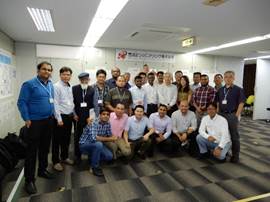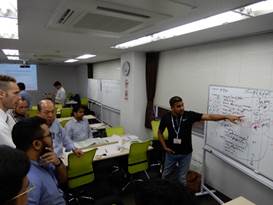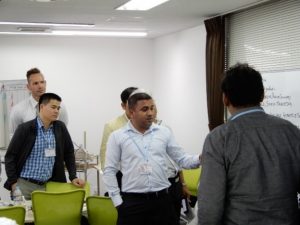 Mas Holdings factory visit in Srilanka
Mr. Jowel Rajoani Meah – Executive Director and Mr. Mohiuddin Khan – Head of HR visited Mas Holdings in Srilanka. Mas Holdings in one of the finest garments factory around the globe. It was a 5 days visit program where the participants got the opportunity to see the production operations as well as the HR practice on there. The knowledge that the participants gathered there are priceless and already some things we have started working on here like Self learning module for machine operator's training.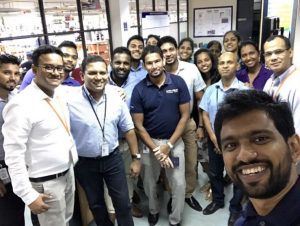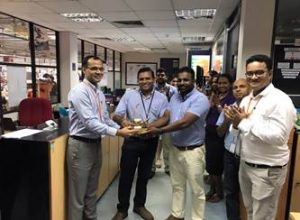 Training in Germany – ELSTRAIGHT: Textile straightening systems
Mr. Satya Barua – Head of Fabric went to Germany for a 10 day long training Textile straightening systems. There he gathered knowledge about the upcoming version of fabric finishing sterter mc, optimize the process and how to save fabric wastage by using modern gadgets. He also visited some manufacturing unit to gather practical knowledge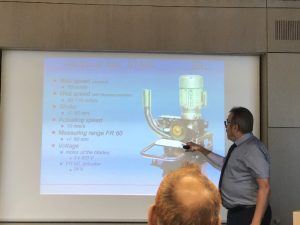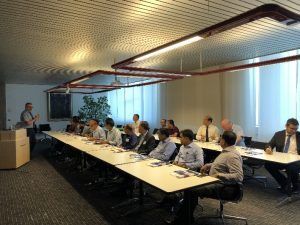 IE training by Ms. Rupali Biswas
Ms. Rupali is experienced in industrial engineering, production and lean manufacturing. She started her career as an engineer in Productivity Improvement Cell (PIC), iART under BKMEA since 2007 and now she's working as an integral part of BKMEA as 'Chief Coordinator, Skill for Employment Investment Program (SEIP), BKMEA. This was held in Kanchpur, Narayangonj on 6 October 2018.
She explained modern lean manufacturing system & IE tools and techniques along with the best practices through sharing case studies across industries.  Around 40 people from IE and production attended the program.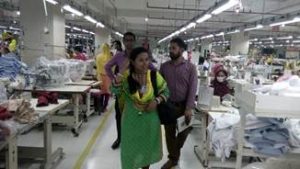 Female supervisor's training
Esquire knit composite ltd. has initiated on inaugurating Beyond Borders by officially introducing 20 female supervisors in sewing production. These girls are fresher having Diploma in textile or BSc in Textile. These 20 female supervisors received extensive 10days thorough training program to under the entire business process of EKCL, HR & compliance, Leadership & Career in RMG.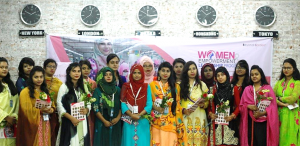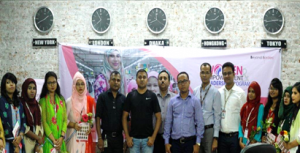 Office support staff's training
The 10 hour training session for the office support staffs was held on 28 September and 5 October 2018. All office support staffs across the Esquire Group were present here. This program was a great learning experience for the participants with lots of fun activities. Participants learn about basic office etiquettes, how to set up the table, personal hygiene, etc. Some fun activities were there for them so that the learning does not get boring. The winners of the activities were motivated with token gifts.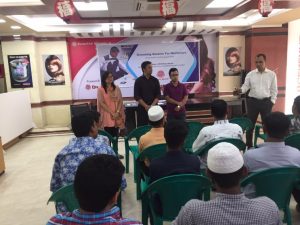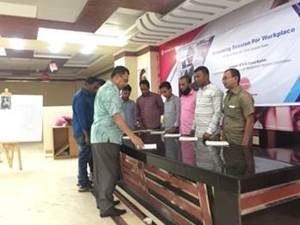 Soft skill fest
Bangladesh Skill Development Institute (BSDI) organized a daylong 'Soft Skill Fest' at Daffodil International University (DIU) on 15 September 2018. The daylong program was designed with various sessions like Leadership and Management, Sells and Customer Service, Productivity, Human Resource Development, Communication Skill etc. 20 employees from different departments of Esquire Knit Composite Ltd attended the program and learnt different new things regarding soft skills
.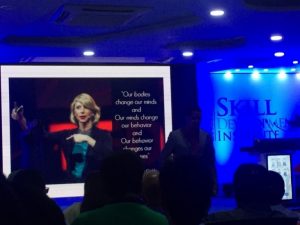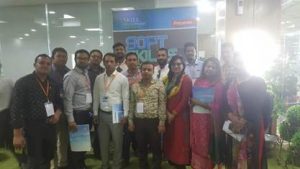 Banking, L/C, Customs Procedures of Export – Import Business
Md.Rashidun Nabi – AGM, Maintenance, attended this 5 days evening training program on from 17 Sep, 2018. It was organized by Institute of Professional Development Programs (IPDP). The participant gained vast knowledge regarding international trade.
Communication & Presentation Skill Development
Indunil Mahawatte, Head of MIS received this training along with 3 other people of his team regarding communication and presentation skills.
UIU National HR Convention 2018
UIU National HR Convention 2018 is the first of its kind in Bangladesh, where globally and nationally renowned thought leaders and policy makers will deliberate in taking our national HR agenda to the next level. The prime objective of the convention was to provide a platform to learn and share the recent development, practices, techniques, policies and strategies for human resource development in Bangladesh. Ms. Layla Nascimento – President, World Federation of People Management Association, Ms. Jenny Hyatt – Coach, USA along with all top trainers and HR professionals in Bangladesh were present in the program.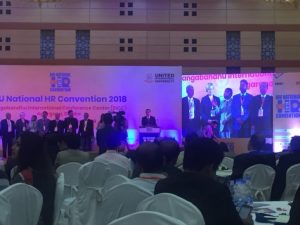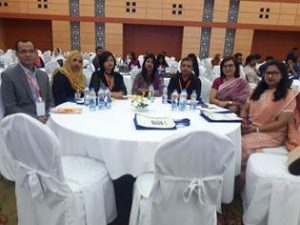 Professional Communication & Etiquette by Rushdina Khan
This training was about how to do successful communication in the workplace. Total 7 participants from different departments attended in this daylong program on 10 November 2018. Trust, respect, ownership, timeliness, difference between matching & mirroring, eye accessing cue, technique to effective listening & build rapport and many other useful topics were discussed there by the renowned trainer of our country, Ms. Rushdina. The training covered topics like communication with colleagues, stakeholders and external clients, following the office decorum, questioning & answering, body language, approaching, delivery & receiving, politeness, morality, ethics – to make a professional working environment and to improve personal behavior as well.